Hidden Valley Golf Course opened in the spring of 1958 is the flagship operation of the Distinct Golf family. Designed and named by architect James Harrison, it features mature trees, winding streams with several ponds along with plenty of bunkers. Hidden Valley has provided countless generations a premier championship layout both challenging for the expert, yet friendly to the beginner. Located in Southern Schuylkill County just south of Pottsville, the course is in close proximity to Interstates 81 and 78 and State roads 61 and 443. It's less than an hour away from Berks, Dauphin & Lebanon County areas.
Hidden Valley features a full service snack bar and lounge and a fully irrigated natural grass driving range open every day during the golfing season. Our patio deck is awning covered and an excellent venue for golfers and non-golfers alike to unwind after a round, some range practice or just as a get away to overlook the beautiful scenery of our course and adjacent rolling farm land.
Hidden Valley recently simplified teeing areas using the "front", "middle" and "back" designations. Green tee locations have also been added to allow a more enjoyable round for beginners and higher handicap golfers. All with the thought of our family philosophy "to provide the best possible conditions and amenities at the most competitive pricing".
When it comes to group outings and tournaments, our Management team goes above and beyond to make the day enjoyable but more importantly successful! Our layout offers groups many possibilities from on course pavilions, patio deck and large pole building, to the use of our private CHATEAU following events. The Chateau is Located on course property but in a private setting at the base of the beautiful Second Mountain overlooking scenic farmland and the course itself. Inside seating with full restroom facilities and two open-air lighted pavilions makes events from 50 to 500 possible with ease. A spacious illuminated parking-recreational area makes the Chateau a friendly warm venue day or night.
Hidden Valley is home to weekly leagues for Seniors, ladies, Twilight Golf Leagues and a montly Saturday Mixed Couple event just to name a few. Take the time to visit us and discover why we are Schuylkill County's finest public Golf Course, family owned and operated since 1958.
Course Status
Course Status:
CLOSED UNTIL FURTHER NOTICE DUE
TO A MANDATE SET BY GOVERNOR WOLFE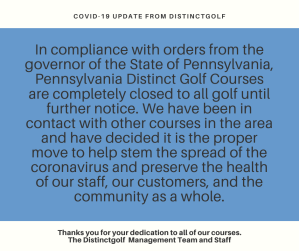 Updated Course Rates! Effective 3-9-2020
Please Check Back for Updates or Call the Pro Shop 570-739-4455 ex12
PRO SHOP HOURS
CLOSED
SNACK BAR & BAR
CLOSED
DRIVING RANGE
CLOSED
Tokens for driving range available for purchase in bar after Pro Shop is closed for the day if open.
Course Survey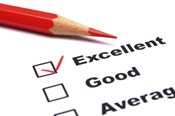 Let us know what you think.